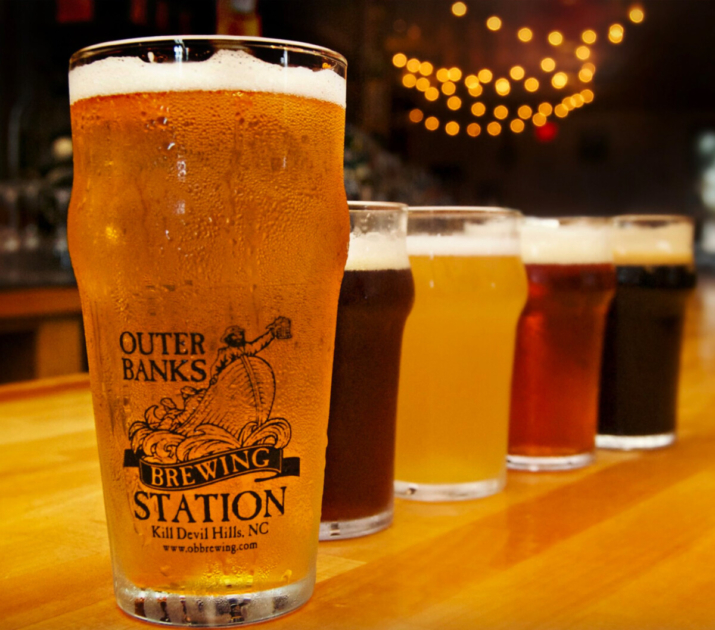 Tapping into OBX Golf
In the beginning, golf courses were inclined to copycat the principles of the Old Course at St. Andrews in Scotland. This trend ultimately established 18 as the magic number of holes for a regulation layout. And NO, that total wasn't gleaned from the number of shots it took for a few hearty Scots to empty a bottle of Scotch (as a certain golf commentator – hmm, Sir Nick Faldo – may have led you to believe).
So imagine if the Old Course had remained 22 holes as it was at one point early in its manifestation? The 19th hole at any one of the enduring golf venues located throughout the Outer Banks these days could be anything from a wind-swept par 3 coursing alongside a North Carolina Sound to a par five playing near the crashing waves of the Atlantic Ocean. Instead, today's 19th holes located within the coastal resort are somewhat cozier environments – ones where a group of golfers actually could make a case for Faldo's mythical assertion. These are places to gather, quench your thirst and reflect on the group's activities out on the links.
So if you are looking for such a spot to grab some grub or a round of drinks to celebrate (or drown out) recent memories, take a look here at some local OBX 19th-hole recommendations:
Back Bar at The Blue Point … After a round at the Currituck Club, head to the place in the town of Duck that overlooks the Currituck Sound and is a hotspot for amazing sunsets. The food is limited on the Back Bar but the drink offerings will help soothe the thoughts of any missed fairways or greens from a day on the Rees Jones designed classic. https://www.thebluepoint.com/thebackbar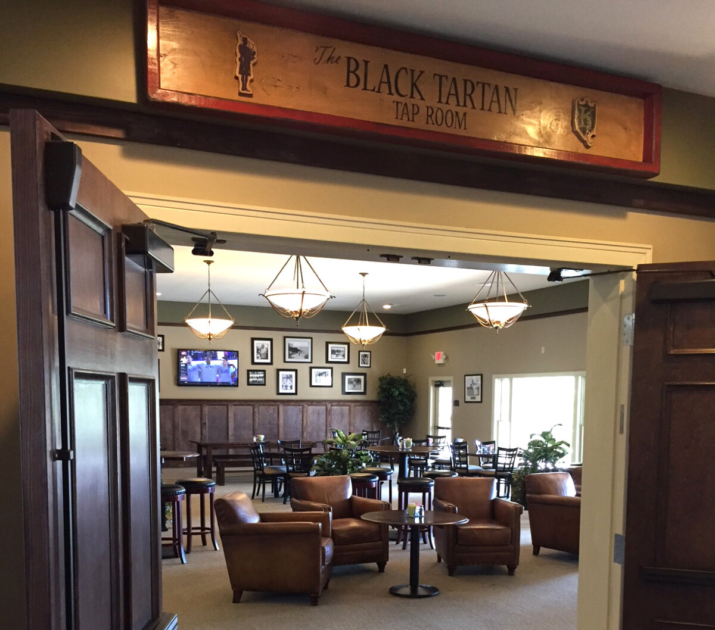 Black Tartan Tap Room at Kilmarlic … Just steps away from the 18th green at Kilmarlic Golf Club is the venue's outstanding clubhouse restaurant offering something for everyone. The tap room and accompanying patio are perfectly secluded spots for enjoyable food, beverage and a chance to replay your most recent round from first tee shot to final hole-out.  https://kilmarlic.com/black-tartan-tap-room/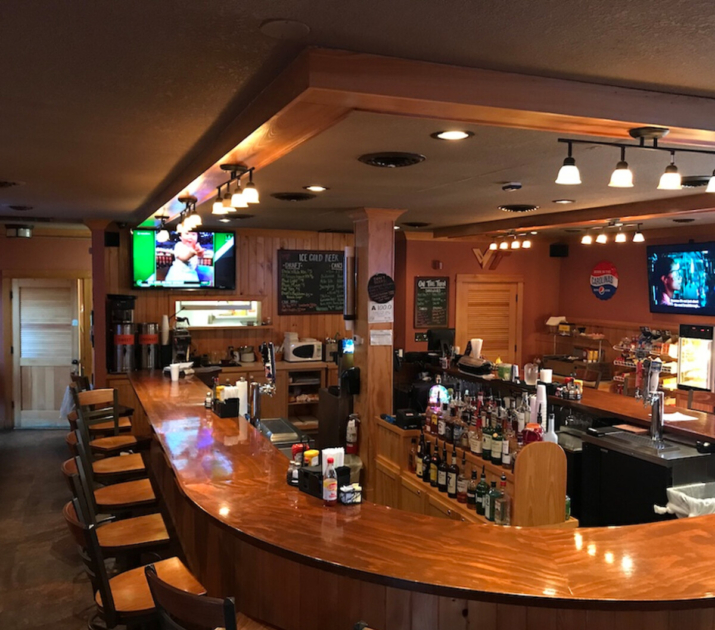 Tuckers at The Carolina Club … If you are looking for some great food choices (check to see if they have their amazing bbq chicken sandwich on the day's menu) after a round of golf, Tuckers has it. But more than that, this mainland mainstay sports a fully stocked bar and serves lunch and dinner for both early and late finishers. Tucker's has wine and a half dozen beers from which to choose and for the adventurous, there's a specialty drink known as the Orange Crush to be tried… https://www.thecarolinaclub.com/dining
Lost Colony Brewery's Waterfront Beer Garden … And now for a place made in Faldo Golf Heaven located closest to but less than eight miles from Nags Head Golf Links. This establishment specializes in British and Irish-style ales using imported hops, grains, and yeast. It even claims to have water that is the exact match to what you'll find across the pond in the British Isles. Food is not served but feel free to BYOF. https://www.facebook.com/lostcolonybrewery/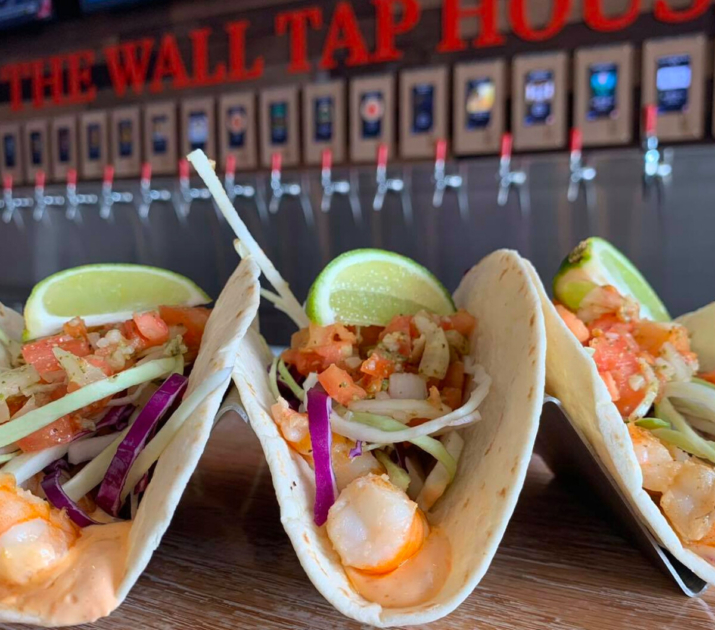 Off the Wall Taphouse at Currituck Club … With the latest in do-it-yourself beer technology, this 19th hole's self-serve beer wall featuring more than 20 craft beers is the ultimate 18 hole/19th hole/20 brew after-golf destination. Located in Corolla at the Currituck Club, this establishment also provides a fresh blend of technology, community and great dining pleasures for all post-round golfers to enjoy.  http://offthewalltaphouse.com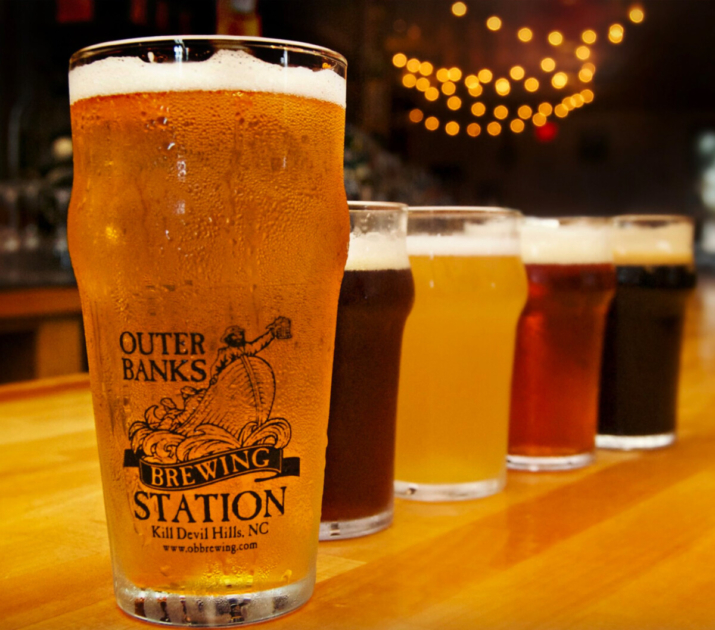 Outer Banks Brewing Station … A staple of the OBX restaurant landscape, this 19th hole destination is centrally located to all golf courses along the strip as it operates in Kill Devil Hills. In the spirit of the Wright Brothers, the gathering place holds the distinction of being America's first wind-powered brew pub and restaurant offering year-round events and handcrafted beers. https://www.obbrewing.com/
Sway Bar above Art's Place … Another centrally located hotspot for 19th hole activity is atop Art's Place in Kitty Hawk. The Sway Bar is considered a favorite among golfers as they can enjoy a beer along with great ocean views over the Atlantic. This "awesome" beach bar is one of kind among the OBX mile markers.  https://obxguides.com/listings/arts-place
The Tap Shack in Duck … Located behind Coastal Cravings and just down the road from the Currituck Club, this establishment is actually a backyard bar featuring special events like Beer Yoga and Sunday Bluegrass Jams. The Tap Shack's fun-and-friendly atmosphere is ideal for golfers who want to keep the energy going if their day on the fairways hasn't worn them out. https://www.facebook.com/cravingsinduck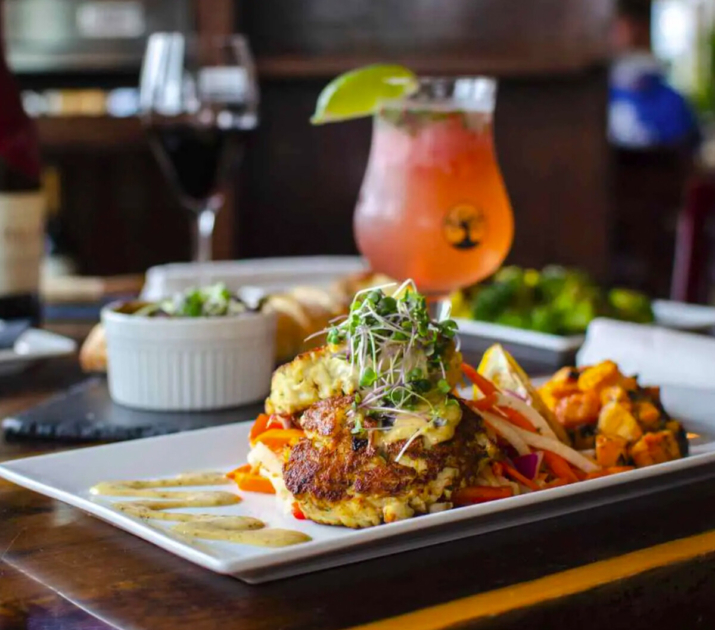 TRIO Restaurant & Market … At milepost 4.5 you'll find Trio, a place to quench your post-round golf passion if it includes wine, beer, cheese and other inventive food offerings. A "simple" setting, this establishment features and comfortable lounge perfect for seating group gatherings looking to keep their rounds going. https://obxtrio.com
https://playobxgolf.com/wp-content/uploads/2022/08/Outer-Banks-Brewing-Company.jpg
630
715
OBXT_Admin01
https://playobxgolf.com/wp-content/uploads/2022/07/Play-OBX-Golf-Logo-Horizontal-300.png
OBXT_Admin01
2022-08-01 10:10:14
2022-08-01 10:13:03
9 Best 19th Holes on the OBX