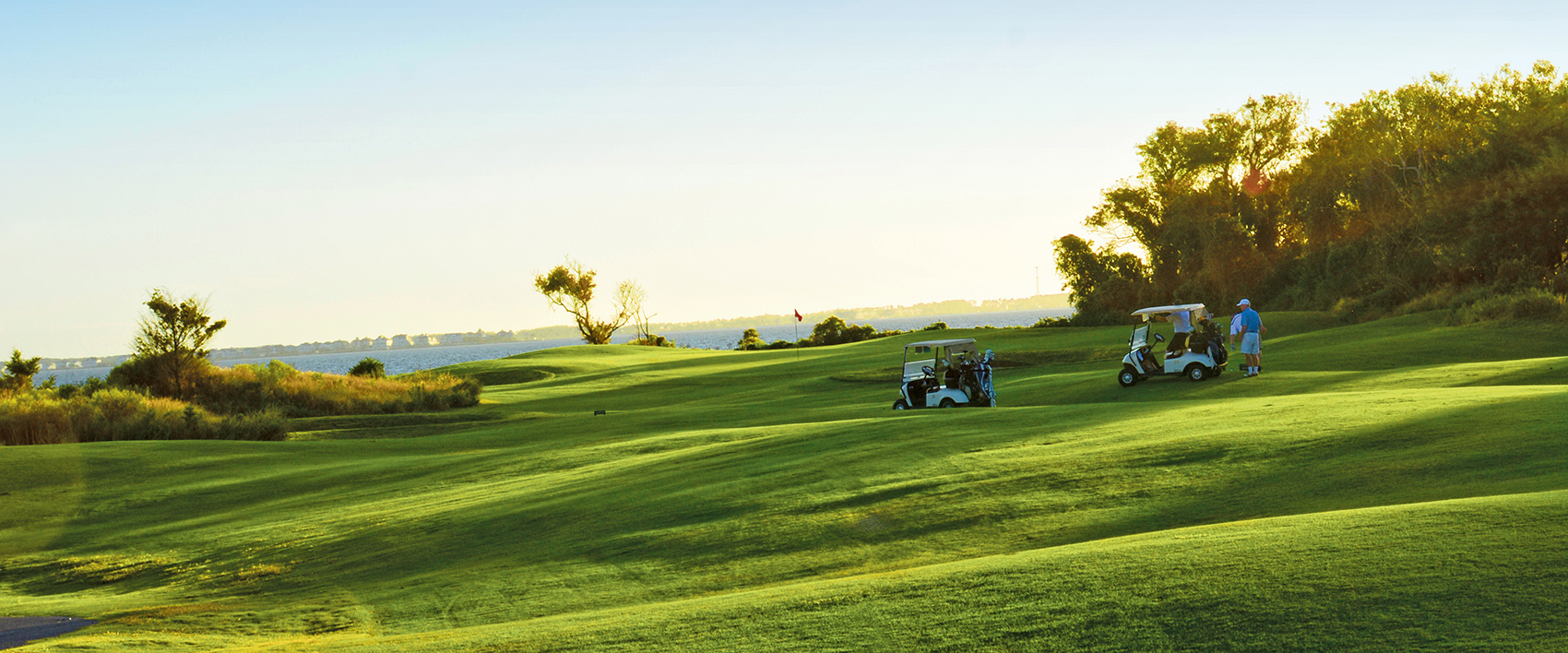 North Carolina's Outer Banks
Enjoy the Wide Open Spaces of
CUSTOMIZE YOUR DREAM GOLF VACATION TODAY!
The Ultimate Coastal Golf Destination – This Is Outer Banks Golf
North Carolina's Outer Banks golf has quickly become one of the premier destinations on the east coast. Located at the top of North Carolina's barrier islands, the Outer Banks divides the Atlantic Ocean from the Currituck Sound. With so many holes along the waters completely surrounding the Outer Banks, it's hard to imagine a more picturesque and exciting place to tee it up. Couple this with 130 miles of the wildest, most natural and undeveloped beaches in the country and you have the perfect getaway.
Customize Your Golf Trip to Fit Your Every Need!
From golf course and accommodations selections to dining and outdoor activity recommendations, our golf travel partner, OBX Golf Travel is ready to assist with your golf vacation plans. Custom golf trips are what they do best, building unforgettable golf vacations that work with every budget and every need. Let them take the pain out of planning your next golf trip so you can focus on having an incredible visit to one of the most unique coastal getaways in the country.
FREE TRIP QUOTE
Interested in a Golf Trip to the OBX?
Call 1-800-916-6244 or Request a Free Quote…
Top 3 Destinations in North Carolina – GolfAdvisor.com
Local Golf Pro Perspectives on OBX Golf
From the Outer Banks Golf Blog
Golf Nomad Visits the OBX for YouTube Docuseries
Matt Cardis of Golf in Your State made a trip to the OBX during the pandemic to document the incredible golf and the many other great aspects of the area.  Since starting Golf In Your State in the Fall of 2016, he has traveled more than 120,000+ miles in his custom Mercedes van, played and photographed countless courses, all while connecting with 1000's of passionate golfers across the country.
Episode 1: Watch as Matt takes in local flavor from the Avalon Pier, local dining, the Outer Banks Distillery, hang gliding at Jockey's Ridge, and oh yeah, golf!
Episode 2: Matt takes in more local flavor and hospitality, and enjoys two unique golf experiences at Nags Head Golf Links and Kilmarlic Golf Club with an old friend who just so happens to be a long drive professional.
Episode 3: Matt covers a lot of territory while enjoying more unique institutions and activities with OBX locals. From surf fishing, a shipwreck and an abandoned golf course to playing more golf and a closing shrimp boil at Kilmarlic Golf Club, Matt showcases all that makes the Outer Banks so special.
Video Tours of Outer Banks Golf
Videos available from Golfin' Around