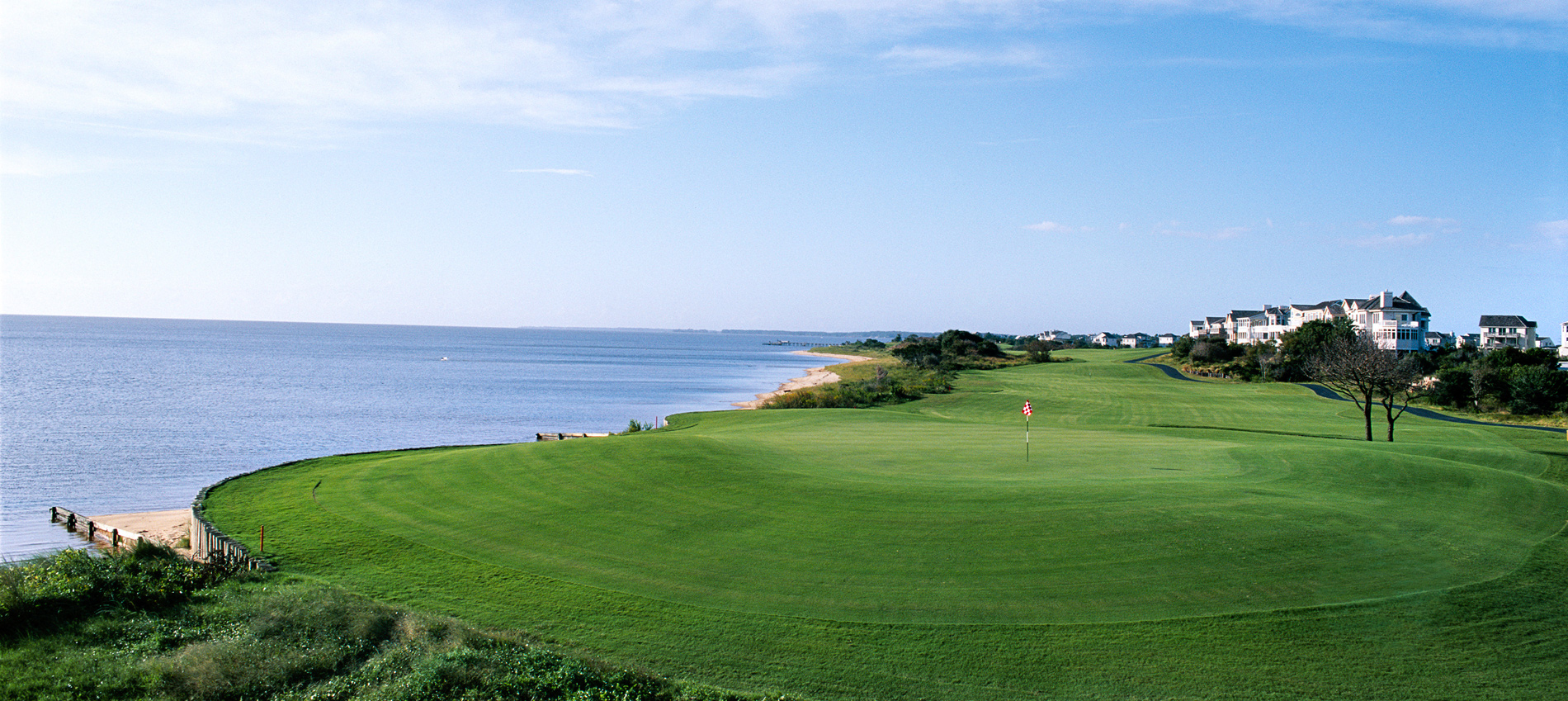 Outer Banks of North Carolina
Welcome to the
The Outer Banks of North Carolina was very lucky last week and we are happy to say all area courses are open and in fantastic shape.
While we are thankful that our area was spared, we feel terribly for those so negatively impacted by Hurricane Florence and send them all our best wishes during this difficult time. And to all of our fellow golfers, here's hoping that you are back on the links, enjoying this amazing game that we all love as quickly as possible!.
The Ultimate Coastal Golf Destination!
Located at the top of North Carolina's barrier islands, the Outer Banks divides the Atlantic Ocean from the Currituck Sound. With so many holes along the waters completely surrounding the Outer Banks, it's hard to imagine a more picturesque and exciting place to tee it up. Couple this with 130 miles of the wildest, most natural and undeveloped beaches in the country and you have the perfect getaway.
From course and accommodations selections to dining and water sports recommendations, our golf travel partner, OBX Golf Travel is ready to assist with your golf vacation plans. Custom golf trips are what they do best, building unforgettable golf vacations that work with every budget and every need. Let them take the pain out of planning your next golf trip so you can focus on having an incredible visit to one of the most unique coastal getaways in the country.
Top 3 Destinations in North Carolina – GolfAdvisor.com 2016
Video Tours of Outer Banks Golf
Videos available from Golfin' Around